Free GIS and Mapping Course
Hello,
One of our goals in the Standby Task Force is to help our members develop skills for collecting and mapping data. For those of you who wish to learn how to create maps in ArcGIS, here is a free 4-week online course!
This free course was available last year and is being offered again. You will have access to ArcGIS to learn how to import data, add pop up windows, mark boundaries, create different types of digital maps and more.
Join me! I took this course last year and registered again. Contact me on Skype if you have questions: joyce.monsees
Registration is open!
Click here for course information and registration
Add your name to the Ning Event page here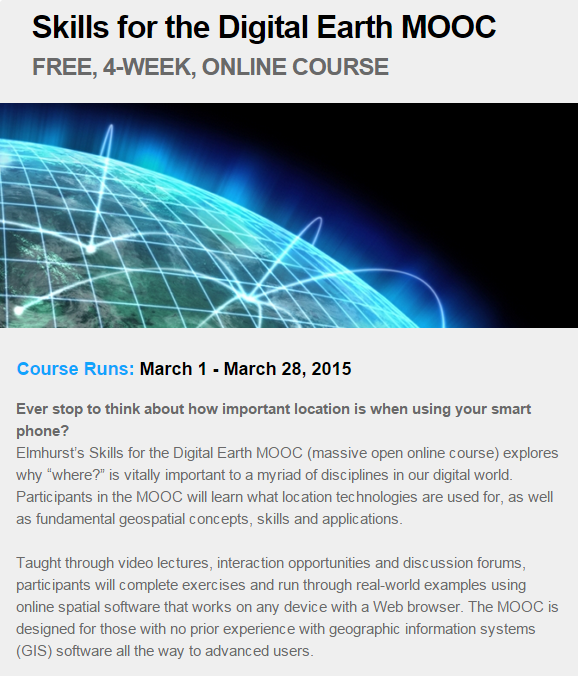 Please follow and like us: